---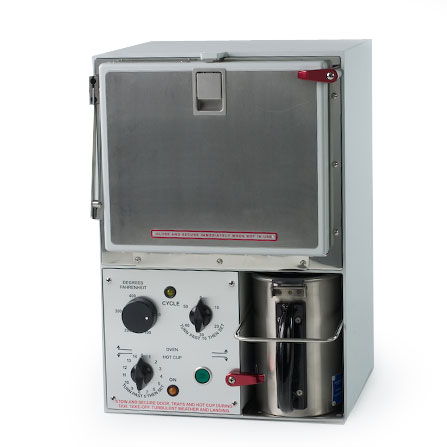 AL-GH3001-1 Series Oven / Hot Cup
The Oven / Hot Cup is a self-contained Unit designed for heating pre-cooked, chilled in-flight meals and dispensing hot water for beverages. Suitable for transport, freighter aircraft with small number of working crew.
The door has Cool Touch features on its accessible external areas.
Primary control to the hot cup is through the hot cup timer and primary control to the oven is through the oven temperature rotary selector switch and secondary control of power to the oven is through the timer.
Oven overheat is protected by manually re-settable thermostat that is set to trip at 300°C.
The oven door and hot cup have secondary retention mechanisms.
Full Brochure (PDF)

Require a customised Unit? Email Us Now or Call +44 (0) 1253 396670