---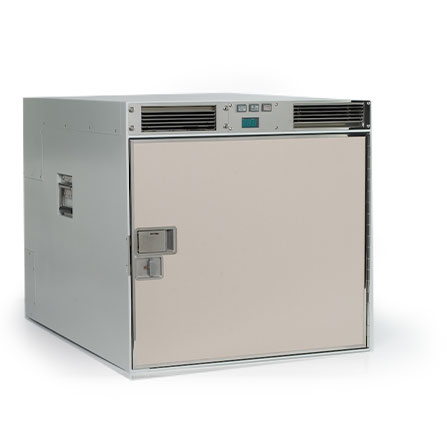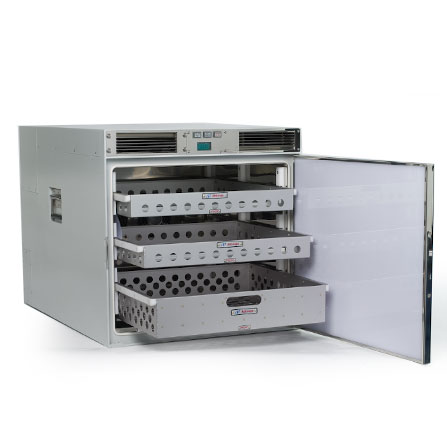 AL-RF70-450-3 Series Refrigerator / Freezer
The Refrigerator / Freezer is a self-contained unit designed for the storage of chilled or pre-frozen food and beverages onboard commercial, commuter and corporate aircraft.
Cooling air for the condenser is drawn in and exhausted by the front grills at the top of the unit eliminating the need for special ducting.
The Unit outer body is made from a lightweight aluminium alloy; the inner liner is of polished stainless steel for strength and ease of cleaning.
The Unit incorporates removable aluminium baskets.
Either left or right hand opening door.
The door décor trim can be provided to the customer's choice.
Internal capacity is 0.127 cu.m (4.5 cu. ft).
Full Brochure (PDF)

Require a customised Unit? Email Us Now or Call +44 (0) 1253 396670