---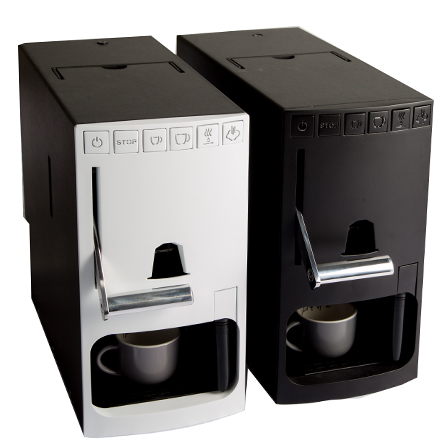 ALEX1-201 Espresso Maker
The new "Any Capsule Espresso" (ACE) uses any compatible capsule allowing for a superior choice of products and flavours.
The ACE is the first Aircraft In-flight Espresso maker that is not affected by the age old problem of lime-scale deposits; therefore providing greater reliability, shorter maintenance time and fresher tasting coffee.
Ergonomically designed with clean flowing lines, the ACE leads the way in the excellence and art of In-flight Espresso Coffee delivery.
Simple precise operation with single handed loading and cycle selection.
Full Brochure (PDF)

Require a customised Unit? Email Us Now or Call +44 (0) 1253 396670