---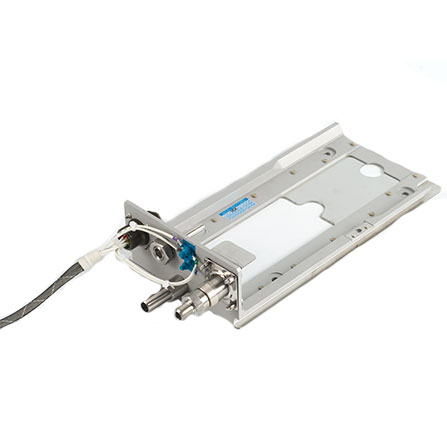 AL-RA15-001 Series Rail Assembly
The Rail Assembly is designed for mounting beverage maker type equipment on-board commercial, communter and corporate aircraft.
Serves as a quick connect / disconnect interface for electrical power, fresh water and drain system for beverage and coffee makers.
It is compatible with rail mounted AL-EX15-200E Series Espresso Coffee Makers and AL-GC200-03 Series Beverage Maker units and atlas standard beverage makers.
The Unit can easily be removed and reinstalled from the Rail Assembly without the use of special tools.
Aluminium and stainless steel establish a rugged integral construction.
A precision location spigot ensures accurate indexing of electrical and water connections.
The electrical, water and drain interfaces are all individually configurable to suit any specific installation requirements.
Full Brochure (PDF)

Require a customised Unit? Email Us Now or Call +44 (0) 1253 396670