---
A little about us.
Established in 1988 Aerolux formed for the purpose of designing, manufacturing and servicing galley inserts equipment aimed at the first and business class service.

With over 25 years experience manufacturing quality galley insert equipment, Aerolux has grown to become a key supplier to the world's major commercial airlines, corporate operators, aircraft leasing companies and railway operators.

Along with its large portfolio of certified products Aerolux are capable of providing customised solutions to suit customer requirements.

Designed and manufactured to a high standard and quality, Aerolux products have long in service history and minimal maintenance requirements and most importantly, a competitive price structure (including operational costs).

Aerolux has a Civil Aviation Authority and European Aviation Safety Agency Production Organisation Approval and Federal Aviation Administration Foreign Repair Station Approval.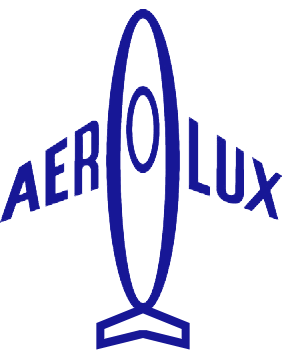 ---
Our History.
2012 - Under New Management

Aerolux is under new management following the sad passing of founder owner, Ken Metcalfe, in June 2012.

The new team is to be headed-up by Tony Robinson, best known as the founder of Aircraft Interiors Expo, who takes on the role of executive chairman and CEO. He will be joined by another key member of the original Aircraft Interiors Expo team, namely Rob Shelton, who spent many years working on the show as one of it's three international sales co-ordinators. Shelton has spent three months familiarising himself with the company's products and some of it's long-standing customers, and it is his mission to meet each and every Aerolux customer during the coming 12 months.

Robinson, who has played a passive role on the board of Aerolux for the past three years, explains, Although I remain heavily committed to my role as chairman and CEO of UKIP Media & Events, the global media and exhibitions company that I founded 21 years ago, the excellent team I have there enables me to now devote a significant amount of time to the future business development of Aerolux.

"The company boasts many excellent attributes, not least a fantastic commitment to quality, and very experienced staff with great skills. It is now time to harness these strengths to move Aerolux forwards. We will be unveiling new and improved products in the coming months, and working closely with customers and key strategic partners to build on what is a very strong base," adds Robinson.

Aerolux continues to operate from its headquarters in Blackpool, UK, where much investment has recently been put into new buildings. This is just the start of a long-term growth and investment strategy, according to the company. Key established staff, including Noel Ellison, Sylvie Abina, Dave Brennan and Peter Robinson, will continue to work alongside the newer appointments.

2004/2005 - Hurco VMX42

Aerolux makes the move from fabrication to CNC machined parts by installing a Hurco VMX42 in the spring of 2004 allowing the manufacture of parts with greater efficiency and precision.

Following the installastion, CNC machining of components quickly became an integral part of the Aerolux manufacturing process and by May 2005 a second Hurco VMX42 had been installed.

1988 - Aerolux Formation

Founded in 1988 by managing director Ken Metcalfe, Aerolux undertakes the process of designing, manufacturing, servicing and supplying galley insert equipment aimed at first and business class service.